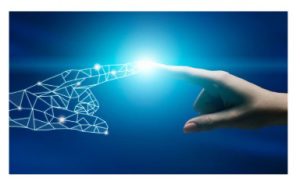 Report of the Audio/Visual Task Force - Update March 2023
CONTINUOUS IMPROVEMENT OF THE WORSHIP EXPERIENCE
Worship Experience - Over the last five years we have been improving the worship experience through upgrades in the Sanctuary including technology and lighting. We now have a robust online community served by live videos of Sunday sermons and daily devotions; supported by Zoom meetings, our website, and social media. This meets the needs of our shut-ins whether home-bound, lacking transportation, a pandemic, or due to inclement weather. It has allowed our Snowbirds to stay connected, provided Church seekers a way to check us out, and is a new avenue for our young people to be involved with worship. As an indicator of how important our broadcasts have become, each week at least half of First Lutheran's worship attendance is online vs in-person.
Task Force Actions - The Audio/Visual Task Force has been working many months and now the plan has come to fruition. At the end of March First Lutheran installs upgraded technology in the Sanctuary. It brings together three cameras, a more vibrant projector and screen, and a centralized computer in the Audio/Visual booth. The new software broadcasts in a modern format that switches between cameras to allow the viewer to see projected slides directly as well as the speaker. It allows the projectionist to be anywhere to create more room for our growing band. It connects The Spirit Within to our in-person and online system. This provides a better viewing experience for worship services, funerals, baptisms, and weddings. We thank the volunteers and staff who have been doing the nerve wracking work of holding together the disparate and sometimes failing technology to make it all work. Now those jobs will become easier.
Funding - All this has been possible with a generous bequest and the use of various church reserve funds. Our Council committed to this important upgrade that greatly enhances both the online and in-person worship experience. Now is the time to pay it forward. If you wish, contributions can be made to the Audio/Visual Project. Contributions will reimburse the various reserve funds so that future needs can be met.
Consider a donation towards reserves that will benefit the entire church community for this and future upgrades. Checks can be made out to "First Lutheran Audio/Visual Project" or click on the link below for an online giving option. In the dropdown menu select "Audio/Visual Project" or write in the Menu section.
Online Giving at https://onrealm.org/FirstLutheranCh49566/give/now